Invited Speakers
Dr Randolph Arroo, De Montfort University Leicester (UK)
The contribution of phytochemistry in the development of a medicinal crop - A case study with Sweet worm wood (Artemisia annuaL.)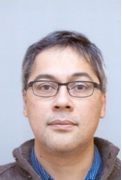 Dr Randolph Arroo is Reader in Phytochemistry at DMU Leicester School of Pharmacy. After graduating in Biology at the University of Utrecht (The Netherlands), he obtained an MSc in Molecular and Cell Biology (Utrecht), and worked as Research fellow at the Dutch Institute for Applied Science (Zeist, The Netherlands) in the emerging field of plant cell biotechnology. He obtained a PhD in Experimental Botany at the University of Nijmegen (The Netherlands) in 1994. He joined De Montfort University in 1995, and has been instrumental in developing Natural Products Research at DMU Leicester School of Pharmacy. His current research interests are optimization of production of medicinal natural products, the role of diet and natural products in the prevention of degenerative diseases, and development of novel antimicrobial agents.
Mag. pharm. Dr. Franz Bucar, University of Graz (Austria)
Associate Professor
Intestinal microbiota - plant natural products interactions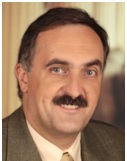 © Foto Furgler, Graz
University of Graz
Institute of Pharmaceutical Sciences
Department of Pharmacognosy
Universitätsplatz 4
A-8010 Graz, Austria
E-mail
Study of Pharmacy and PhD study at the University of Graz, Austria. Post doctoral studies at The School of Pharmacy, University of London, U.K. and the Department of Pharmacognosy, Biomedical Centre, Uppsala University, Sweden. Habilitation for Pharmacognosy at the Faculty of Natural Sciences, University of Graz; Associate Professor in Pharmacognosy; Deputy Head of the Department of Pharmacognosy; Academic advisor of international students of pharmacy at the University of Graz.
Regional representative for Middle Europe of the Phytochemical Society of Europe, PSE (2006 – 2010); General Secretary of the Phytochemical Society of Europe since 2012; Member of the Executive Board of the Austrian Pharmaceutical Society; Overseas Fellow of the Royal Society of Medicine (UK).
Member of the organizing committees of several international congresses. Member of the Management Committee, COST Action BM0701 "Antibiotic Transport and Efflux – new strategies to combat bacterial resistance (ATENS)". Subject editor of Phytochemistry Letters; member of the scientific advisory boards and the review boards of several scientific journals.
Major research activities focus on drug discovery from traditional medicinal plants using bioassay-guided research strategies. Current topics of investigations include isolation, structure elucidation and analysis of plant constituents from traditional medicinal plants with antibacterial activity as well as plant natural products as modulators of bacterial resistance. Related to that, the interplay between plant compounds and the intestinal microbiota is subject of our research.
Dr Bruno David, Pierre Fabre Research Institute, France
New regulations for accessing your biodiversity samples – Practical advice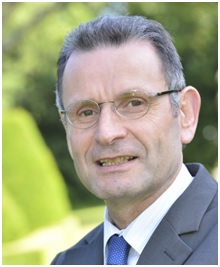 Bruno David is a pharmacist and chemist by training (DPharm from Dijon University and PhD in Phytochemistry from CNRS Gif sur Yvette/ Institute of Chemistry for Natural Substances, and Pharmacology from CNRS Toulouse/Pharmacology and Toxicology Laboratory). He began his career as a visiting lecturer at the University Malaya and as a lecturer at the Faculty of Pharmacy at Paris XI.
Bruno joined Pierre Fabre Pharmaceutical Group in 1990 to lead the phytochemistry group. Between 1998 and 2007, he was in charge of the Natural Products Drug Discovery joint team (Pierre Fabre Research Institute/CNRS/IRD) involved in High Throughput Screening. Since 2007, he has been the Director of Natural Products, R&D Sourcing & Botany. Member of the French National Academy of Pharmacy and of many scientific associations, he has coauthored more than 60 publications, books and patents. He also obtained the University Professor Habilitation in 2000.
He is active in the field of Biodiversity and legal certainty (Member of the Strategic Orientation Council of the Foundation for Research on Biodiversity) and of many professional federations and groups dealing with biodiversity Access and Benefit Sharing issues (LEEM, FEBEA, Cosmetics Europe, UNITIS…).
Prof Simon Gibbons, University College London (UK)
Plants, Plasmids and Psychoactives: Hope Springs Eternal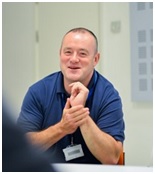 Simon Gibbons is Professor of Medicinal Phytochemistry in the Research Department of Pharmaceutical and Biological Chemistry, UCL School of Pharmacy. He is a member of the UK Government's Advisory Council on the Misuse of Drugs (ACMD) and Chairman of the Novel Psychoactive Substances Committee. He attended Kingston Polytechnic (BSc in Chemistry 1989), Britannia Royal Naval College Dartmouth and Strathclyde University (PhD).
In 2005 he was the recipient of the Phytochemical Society of Europe – Pierre Fabre Prize for Phytochemistry and in 2012 was recipient of the Pharmanex Prize. From 2010-2016 he was President and Vice-President of the Phytochemical Society of Europe.
He is founding Editor-in-Chief of Phytochemistry Letters, Co-Editor of Progress in the Chemistry of Organic Natural Products ("Zechmeister") and serves on the Editorial Boards of Natural Product Reports, Planta Medica, Phytochemical Analysis, Phytochemistry Reviews, Phytotherapy Research, Fitoterapia, The Chinese Journal of Natural Medicine and Scientia Pharmaceutica.
His research interests are on antimicrobials from plants and bacteria, natural product bacterial-resistance modifying agents and novel psychoactive substances and he has authored over 180 publications in these areas. His hobbies are skiing (poorly) and drinking wine (expertly).
Dr Stéphanie Krisa, University of Bordeaux (France)
Assistant Professor
Prevention of brain aging by polyphenols from grapevine and wine

Dr Stéphanie Krisa is Assistant Professor in University of Bordeaux, in the Pharmaceutical Science Faculty. After graduating in Biology at the University of Metz (France), she obtained an MSc in Oenology and Ampelology (Bordeaux, France), and her PhD in Biological and Medical Sciences (1999) at University of Bordeaux under the supervision of Prof. JM. Mérillon. She works at the Institute of Vine and Wine Sciences, in the Laboratory of "Molecules of biological interest" in the Oenology Research Unit. Topics of investigations include purification and analysis of plant polyphenols from foods. She has been instrumental in developing in vitro models to study antioxydant, cytoprotective and anti-inflammatory activities of natural compounds. Her current research revolves around the bioavailability and metabolism of vine polyphenols (stilbenes).
Prof Virginia Lanzotti, University of Naples Federico II (Italy)
New trends in the research of natural compounds from classical analysis to metabolomics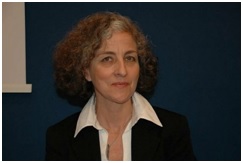 Virginia Lanzotti is professor of Organic Chemistry at the University of Naples Federico II, Italy, where she got the degree in Chemistry cum laude on 1982. After a post-doctoral fellowship at the University of Bonn, joining the prof. Breitmaier group, on 1985 she was appointed as researcher at the National Council of Research (CNR), working on the isolation of membrane lipids from archaebacteria. From 1988 to 2009, she was first researcher and then professor of Organic Chemistry at the University of Molise, Italy, working on the discovery of new plant metabolites. On 1989, 1994, 1996 and 1997, she was visiting professor at the University of Leiden, The Netherlands, joining the prof. Altona group, working on conformational studies of DNA oligomers. On 2009 she moved to the University of Naples Federico II, Department of Agricultural Sciences, where she is ERASMUS and International Relationships Delegate. Her research interests are focused on the stereostructure of natural compounds, drug discovery, food chemistry and soil organic matter phytotoxicity. Winner of the 2003 Phytochemical Society of Europe – Pierre Fabre Award for excellence in Phytochemistry, she is in charge as President of the Phytochemical Society of Europe.
Prof Francisco A Macias, University of Càdiz (Spain)
Allelopathy: a new approach to the Natural Product Chemistry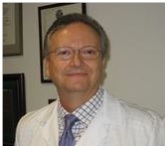 Francisco A. Macías was born in La Línea de la Concepción, Cádiz, Spain (1956). He has been Visiting Associate Professor at the Department of Chemistry in Louisiana State University, Baton Rouge, LA, USA during five years where he establishes a strong collaboration program with Professor Nikolaus H. Fischer in the field of Allelopathy. Presently, he is Professor of Organic Chemistry at the University of Cadiz, (Spain) since 2000 and Head of the Institute of Biomolecules (INBIO) since 2014. He has been honoured with the 1999 Rhône-Poulenc Rorer Award, Amsterdam, The Netherland, from the Phytochemical Society of Europe (PSE), 2011 Molish Award, Guangzhou, China, from the International Allelopathy Society (IAS) and Gold medal, in Recognition of a Research of excellence, dedication and humanity, The European 2001 Forum, February 2015. Their general philosophy is to learn from Nature: "If we know the way that plants made possible their inter- and intra-specific relationship within a specific ecosystem, we can mimic certain processes and think in natural applications as natural herbicides, natural insecticides, etc." His research interest are related with different aspects of Allelopathy including higher plants and microorganisms, involves studies on natural and modified ecosystems, and developing of new methodologies for allelopathic studies including mode of action. He heads the "Cadiz Allelopathy Group" which is pioneer in Europe in Allelopathic Studies from the Organic Chemistry viewpoint with a multidisciplinary structure. During this period, his group has isolated, identified, characterized or synthesized, and tested the bioactivity of more than 2500 potential allelochemicals and derivatives belonging to a wide range of chemical families as aglycons and/or glycosides (simple phenolics; coumarins; flavonoids; lignans; terpenoids: mono-, sesqui-, di-, spirodi-, mero- and triterpenoids; steroids; benzoxazinoids; and others) that allow the corresponding structure−activity relationship studies (SAR) to be carried out. He is author of 11 international patents. His publications exceed 265, with book chapters; he has co-edited 2 books on Recent Advances in Allelopathy and has supervised 28 Doctoral Theses and delivered more than 320 lectures around the world including: USA, Canada, Argentina, Mexico, Colombia, Brazil, Chile, Ecuador, UK, Belgium, Germany, France, Italy, The Netherlands, Swiss, Denmark, Austria, Lithuania, Poland, Sweden, Romania, Georgia, Russia, Check Republic, Israel, India, China, Japan, Australia, and South Africa.
Prof Joëlle Quetin-Leclercq, Catholic University of Louvain (Belgium)
Interests of triterpenic derivatives as anti-parasitic and anti-microbial agents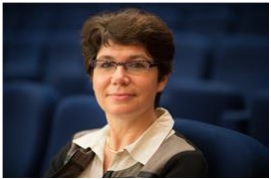 Joëlle Quetin-Leclercq obtained her pharmacist degree and PhD in pharmaceutical sciences (1989) at University of Liège (Belgium) under the supervision of Prof. L. Angenot. She was then appointed as post-doctoral researcher then research associate from the national Fund for scientific research (FNRS). She moved to Université Catholique de Louvain (UCL) as professor in 1995 where she founded a research group in pharmacognosy, developing studies on plants used in traditional medicine: validation of their use, isolation of active molecules and quality control, more focused now on antiparasitic and antimicrobial activities. She published more than 150 papers in international peer reviewed journals and supervised 18 defended PhD thesis and 6 ongoing ones. She was (co-) promotor of cooperation projects with several developing countries in Asia, South America and Africa. She participated as invited speaker to more than 25 international congresses. She is a member of several scientific or selection committees of national and international organisms and was Dean of faculty of pharmacy and biomedical sciences of UCL from 9/2010 to 9/2016.
5 selected publications:
Catteau L., Van Bambeke F., Quetin-Leclercq J. Preliminary evidences of the direct and indirect antimicrobial activity of 12 plants used in traditional medicinal in Africa. Phytochem. Rev. (2015), 14, 975-991.
Bero J., Hérent M.F., Schmeda-Hirschmann G., Frédérich M., Quetin-Leclercq J. In vivo antimalarial activity of Keetia leucantha twigs extracts and in vitro antiplasmodial effect of their constituents. Journal of Ethnopharmacology (2013), 149: 176-183.
Dias A. L. S., Rozet E., Larondelle Y, Hubert Ph., Rogez H., Quetin-Leclercq J. Development and validation of an UHPLC-LTQ-Orbitrap MS method for non-anthocyanin flavonoids quantification in Euterpe oleracea juice. Anal Bioanal Chem (2013), 405: 9235-9249.
Bero J., Beaufay C., Hannaert V., Hérent M.F., Michels P.A., Quetin-Leclercq J. Anti-trypanosomal compounds from the essential oil and extracts of Keetia leucantha leaves with inhibitor activity on Trypanosoma brucei glyceraldehyde-3-phosphate dehydrogenase. Phytomedicine (2013), 20: 270-274.
Fabre N., de Hoffmann E., Quetin-Leclercq J. Determination of Flavone, Flavonol, and Flavonone Chromatography.
Prof Satyajit Sarker, Liverpool John Moores University (UK)
Chemopreventive property of some species from the genera Centaurea and Gardenia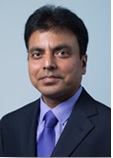 Prof Sarker is the Director of the School of Pharmacy and Biomolecular Sciences at Liverpool John Moores University, United Kingdom, and is responsible for providing strategic, operational, financial, academic and research leadership to this multidisciplinary school comprising more than 1500 students and 130 academic and non-academic staff. He is also leading the Medicinal Chemistry and Natural Products Research Group at this university. Prof Sarker was trained as a Pharmacist from the University of Dhaka, and obtained his PhD in Pharmaceutical Sciences (Phytochemistry) from the University of Strathclyde.
Prof Sarker is currently the Vice-President of the Phytochemical Society of Europe, where he also served as the Treasurer during 2008-2013, and will take over as the President in 2018. He is the Editor-in-Chief of the well-known Wiley journal, Phytochemical Analysis, Editor of International Journal of Biochemistry and Physiology, and Associate Editor of TANG (Humanitus Medicine), in the editorial boards of 23 international journals, and he regularly reviews articles for over 70 journals.
To date, there are 410 publications that bear Prof Sarker's name as a co-author with more than 8050 citations. He has an h-index of 41 and an impressive i-10 index of 224. Prof Sarker co-authored/edited popular books like, Chemistry for Pharmacy Students – General, Organic and Natural Product Chemistry (published by Wiley in 2007, and subsequently translated to Portuguese, Japanese and Greek languages, respectively, in 2009, 2012 and 2015), Natural Products Isolation (2nd and 3rd editions, published by Humana Press-Springer Verlag) and Steroid Dimers (Published by Wile). He also authored 22 book chapters.
Prof Sarker is an internationally recognised natural products researcher, and his research revolves around extraction, isolation, identification, structural modification (synthesis), bioactivity and mode of action of pharmaceutically important natural products, especially focussing on novel anticancer, antimicrobial, antimalarial, antioxidant and anti-inflammatory compounds, and chemopreventive phytochemicals.
He is the owner and moderator of two well established online discussion groups, NatProDis (https://www.jiscmail.ac.uk/cgi-bin/webadmin?A0=NATPRODIS) for natural products researchers and PharmEd (https://www.jiscmail.ac.uk/cgi-bin/webadmin?A0=PHARMED) for pharmacy educators. His profile has been regularly published in the annual editions of Marquis Who's Who in the World since 2010.
Dr Véronique Seidel, University of Strathclyde, Glasgow (UK)
Antimicrobial Properties of Propolis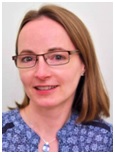 Dr Seidel leads the Natural Products Drug Discovery Group. She is a member and current treasurer of the Phytochemical Society of Europe. She is a scientific adviser for the "Natural Products" and the"Food Science and Nutrition" programmes of the International Foundation for Science. She is a recipient a "Life Sciences Prize" and a "Parke-Davis Natural Products Chemistry Prize" delivered by the French Academy of Pharmacy. She serves on the editorial board of Phytochemistry Letters, The Scientific World Journal, Evidence-based Complementary and Alternative Medicine, Journal of Pharmaceutical Microbiology, and Scientific Reports. She has been invited to peer-review research articles for more than 60 different journals in the fields of plant chemistry, phytochemical analysis, pharmacology, traditional medicines, and microbiology. Her expertise is in Natural Products isolation and structure elucidation using chromatography and NMR techniques. Her general interest is in the bioprospecting of natural sources for the discovery of bioactive 'hits' that could afford new drug leads. On-going projects are on the purification and identification of new antimicrobial agents from medicinal plants and products from the beehive.
Dr Didem Sohretoglu, Hacettepe University (Turkey)
Associate Professor
Ganoderma lucidum – Lingzhi or Reishi mushroom – and Cancer

Hacettepe University
Faculty of Pharmacy
Department of Pharmacognosy
06100, Ankara, TURKEY
Didem Sohretoglu studied Pharmacy, at Hacettepe University, Ankara, Turkey. She received her Master of Science degree in Pharmacognosy, Hacettepe University. She got her PhD in a sandwich Programme between Hacettepe University, Turkey and Lund University, Sweden. She worked as a post-doc in Department of Organic Chemistry, Lund University, Sweden for a short term. She was a visiting associate professor at the Biochemistry and Molecular Biology Department in Louisiana State University, Shreveport, LA, USA for 1 year. Presently, she is an associate professor in Department of Pharmacognosy, Hacettepe University, Ankara (Turkey), since 2013.
Her research interests focused on the isolation, structure elucidation and biological activities of plant polyphenols. Her research interests mainly focus on anticancer activities (autophagy, apoptosis, proliferation, cell cycle and mTOR pathway) of natural products recently. She is a board member of Drug-Poison Information and Teratogenicity Center of Hacettepe University. She is a member of Medicinal Plants commission of Turkish Pharmacopoeia. She is regional representative for Southern Europe & Turkey of Phytochemical Society of Europe.
Prof Miroslav Strnad, Palacký University, Olomouc (Czech Republic)
New purine anticancer drug candidates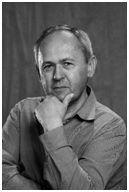 Miroslav Strnad is professor in the Laboratory of Growth Regulators, Centre of the Region Haná for Biotechnological and Agricultural Research, Institute of Experimental Botany ASCR & Palacký University in Olomouc, Czech Republic (rustreg.upol.cz). Strnad's current focus is on the research and development of a new generation of compounds with anti-viral, anti-proliferative, anti-angiogenic and anti-senescence properties, the molecular mechanisms of their action and the potential combinatory therapies based on these compounds, new phytohormone derived cosmetic as well as plant growth regulators for plant biotechnology and agriculture. He graduated in Phytotechnologies from the Faculty of Agronomy, Mendel University, Brno, in 1982 (Ing.). In 2001 was promoted to Professor of the Palacký University in Olomouc, Czech Republic. In 1998, he was awarded the Rhone-Poulenc Rorer Award by the Phytochemical Society of Europe, in recognition of his work on the identification, analysis and biochemistry of phytohormones topolins. Prof. Strnad has been widely publishing (11 chapters in various scientific books; more than 350 papers in recognized journals; 3 books; 8 Czech and 49 international patents; citations > 8000; Hirsch index: 46). Since 2016 he is the vice-president of the Phytochemical Society of Europe.
Prof Rob Verpoorte, Leiden University (The Netherlands)
Natural products research: Quo Vadis?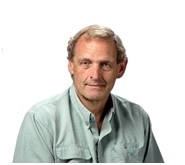 Natural Products Laboratory, Institute Biology Leiden, Leiden University, Leiden, The Netherlands
Career
He holds a Pharmacists degree (1972) from Leiden University, where he also passed his PhD on a thesis on pharmacologically active compounds from Strychnos species (1976). He was lecturer at Leiden University 1976-1987, and became professor and head of the department of Pharmacognosy in 1987. He was invited guest professor in London (UK), Uppsala (Sweden), Amiens (France), Reims (France), Seoul (Korea), Kuala Lumpur (Malaysia) and Hilo (USA). From 1992-1998 he was Vice-Chairman and Chairman of the committee of the Phytochemical Society of Europe. Since May 2011 he is Professor Emeritus at Leiden University. From 2000-2010 he was course director of the international MSc program "Biodiverstity and Natural Products" in which 60 students from all over the world graduated. He was chairman of the Course Programme and Examination Committee of the international training Course on Quality Assurance and Total Quality Management, organized by BODL, and LACDR (1998-2008). He served as chairman of the Commission of Scientific Meetings of Royal Dutch Society of Pharmacy (1997-2002).
Research and education
He is author/co-author of 725+ scientific papers, 4 books and 7 patent applications and is Editor (1994-2002) and Editor-in-chief (2002-2016) of Journal of Ethnopharmacology (IF 3.055) and since 2000 Phytochemical Reviews (IF 2.686), and 2007 Executive Editor of Biotechnology Letters (IF 1.639). He supervised 66 PhD-theses, and 150+ MSc theses.
Awards
He received an Honorary Doctorate University of Amiens, France (2004) and of the University of Uppsala, Sweden (2012). In 2007 he received the Phytochemical Society of Europe Medal. He is a honorary professor at the Hong Kong Baptist University since 2015. In 2015 he was awarded the Gusi Peace Prize in Manila, The Philippines.
Current research interests
- Isolation of biological active compounds (medicines, biopesticides) from nature.
- Metabolomics as a tool in natural products research.
- Natural ionic liquids and deep eutectic solvents (NADES): biological implications and applications.
- Plant cell biotechnology for production of fine chemicals.
Prof Jianbo Xiao, University of Macau (China)
Functional Food from Traditional Chinese Medicine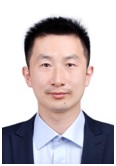 Prof. Xiao obtained a doctorate (Ph.D.) in nutritional science from Okayama Prefectural University (Japan) in 2009 and worked as a Humboldtian in Universität Würzburg (Germany) supported by AvH Foundation (2013-2015). Currently Dr. Xiao is an Assistant Professor in University of Macau (China) and a Distinguished Professor in Fujian Agriculture & Forestry University (China). Prof. Xiao is an internationally recognized food nutrition researcher, and his research revolves around the nutrition and metabolism of natural polyphenols, especially focusing on polyphenols and diabetes. He has published more than 100 scientific publications and is just named a 2016 Highly Cited Researcher by Thomson Reuters. Dr. Xiao is currently in the editorial boards of 15 international journals including Current Drug Metabolism, Anti-Cancer Agents in Medicinal Chemistry, Frontiers in Pharmacology, Industrial Crops and Products, Phytochemical Analysis, Molecules, Phytomedicine, and so on. Prof. Xiao also worked as the managing guest editor for Journal of Pharmacy and Pharmacology (2013), Current Medicinal Chemistry (2015), Phytochemistry Reviews (2015, 2017), Food Chemistry (2015), Critical Reviews in Food Science and Nutrition (2016), Food and Chemical Toxicology (2017). He was a chairman of 2015 International Symposium on Phytochemicals in Medicine and Food (ISPMF2015) organized by PSE and its second edition (2-ISPMF 2017).
Related PSE meeting:
International Symposium on Phytochemicals in Medicine and Food (2-ISPMF) April 7-10 2017, FuZhou, China (Contact point : Dr Jianbo Xiao)
http://www.2017ispmf.com/Information_center/